Best software house technosofts services
We Build Software To Boost Your Business:
👉Business Website
👉Business Catalogue
👉Online Shopping store website
👉Graphic Designing
👉Social Media Marketing
👉Search Engine Optimization
👉Accounting Software Development
👉School Management Software
👉Medical Store Software Development
👉Mobile Application Development
❤Customer Satisfaction is the Goal of our Company❤
Contact Technosoft best software house in Sialkot
Best software house tecnotraining short course
program providing best IT Training in Sialkot including Graphics Designing, Software Development, Web Design and Development, Mobile Applications Development, Digital Marketing, Free Lancing, SEO/SMM, eBay/Amazon, E-Commerce Web Development, IT Consultancy, and all the other short courses.
Web Development Training. Our new fangled approach to Development is directed creating and building deep love for your website. Your website must sell your business, to look good.
Mobile App Development Training: We excited for your contributions in continuing our mission to make it fast, easy, and fun to build great mobile apps that emphasis cutting-edge design. Develop any type of mobile application. Graphic Designing Course: We develop an engaging design strategy that will turn your brand on. As graphic design becomes more visible and prevalent in our lives and culture.
Best software house technosofts
Best software house in Sialkot technosofts contact us on given details below to get the best services in the market
☎️To order or for more details, please call
📞0303-8466791 (WhatsApp)
📞052-4263515
➡www.technosofts.net
Address: Able Cantt Plaza, 3rd Floor, Sadar Bazar Sialkot Cantt. Pakistan.
✅No Extra or Hidden Charges:
✅Message or Call us for Booking
Note: No comments below for any query please call or message us directly.
For best Software services Contact technosofts Sialkot. You can fill this form below to send your message
FILL THE CONTACT FORM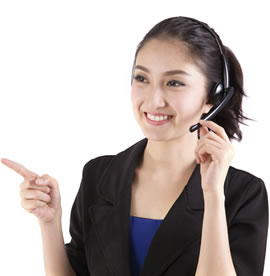 QUESTIONS?
Pakistan
Technosofts, Pakistan (Headquarters)
Able Cantt Plaza 3rd Floor Saddar Bazar, Sialkot Cantt, Punjab, Pakistan
+92-3038466791
+92-3038466791
umarjavid890@gmail.com
Mon – Sat: 9:00 – 18:00
Kuwait
Germany
Representative Office
Liepzieger Strassa 68 36307, Germany, Fulda
+49 176 85612124
info@technosofts.net
farhanzeb95@gmail.com
Mon – Sat: 9:00 – 18:00
Saudi Arabia
Representative Office
Sakaka, Al Jawf, Saudi Arabia
+966 5081 04528
+966 5045 98454
info@technosofts.net
Representative Office
3rd Floor Salem Al Mubarik Street , Salmiya, Kuwait
+965-65081274
laeeqrose@yahoo.com
info@technosofts.net
Mon – Sat: 9:00 – 18:00